According to the website for Groundfloor, "We can lock down over 10% returns for you." That is exactly what it says; it is not overstating the case.
How plausible is that?
So, if you've ever watched one of those TV series about people who flip houses, you already know how profitable it can be.
If you've been itching to take part in that activity but lack the requisite funds, Groundfloor offers a solution for you to make money from the activity.
Also, they make it simple, so continue reading Groundfloor review.
What Is the GroundFloor App?
Groundfloor is a crowdfunding site for real estate, but it has a unique twist. They concentrate on offering rehabilitation loans to real estate investors for single-family and small multifamily buildings rather than making huge commercial real estate investments.
The fundamental notion behind Groundfloor is already somewhat clear if you've ever watched an episode of HGTV's Flip or Flop or Desert Flippers. Yet Groundfloor doesn't actually carry out the remodeling. Instead, they offer short-term loans to those who purchase and repair buildings.
Then, with much less risk, investors purchase shares in the renovation loans and earn substantial returns on their capital.
Incorporated in 2013 and headquartered in Atlanta, Georgia, is Groundfloor. The business acts as a marketplace online, bringing together investors and real estate business owners. The business has brokered 79 loans since its inception, returning $20 million to investors.
The deals themselves operate differently than the majority of platforms for real estate crowdfunding. Equity money is not offered. Instead, Groundfloor sets up short-term financing to allow real estate investors to work on improvements and, eventually, flips. Due to this, compared to other real estate crowdfunding sites, investors' money is held up for much less time.
Groundfloor has been accredited by the Better Business Bureau (BBB) since August 2015 and currently has an A- grade (on a scale of A+ to F).
Groundfloor Honors & Mentions
A number of hot tech business lists have mentioned Groundfloor and given it mentions.
Atlanta Business Chronicle Pacesetter Award
Atlanta Inno's 50 on Fire Award
Benzinga Global Fintech Awards Finalist
Fintech Breakthrough Award for Best Crowdfunding Platform
Golden Bridge Award for Startup of the Year
HousingWire Tech 100 Award
Ranked #102 in Deloitte's Technology Fast 500 2020.
Ranked in the top 10% (#402) on Inc. Magazine's 2020 Inc. 5000 List
Technology Association of Georgia Top 10 Most Innovative Companies
Technology Association of Georgia's Fintech ADVANCE Award
TiE Atlanta Entrepreneur of the Year Award
Groundfloor's Operation
10% investment returns are merely typical. Similar to other P2P lending platforms, Groundfloor charges various interest rates based on the risk levels of the loans.
For the greatest grades, the interest rates' floor can be as low as 5%, while for the lowest, it can be as high as 15%. Of course, you'll need to invest in a variety of risk grades in order to reach or exceed the 10% average.
The lowest amount that GROUNDFLOOR will provide borrowers for any given letter grade is called a rate floor.
Following are the grading scales and associated interest rate floors:
Loan Grade              Rate Floor
A                                        5%
B                                       6%
C                                       8%
D                                       9%
E                                        12%
F                                        14%
G                                       15%
Regardless of the risk grade, investing in Groundfloor loans is only for the short term. The typical loan period is between six and twelve months. This is very dissimilar from other real estate crowdfunding services, which demand that you hold onto your investment for a number of years.
The following criteria apply to loans:
5% to 15% rates, as demonstrated above.
Personalized loans ranging from $75,000 to $2 million.
Loans may be up to 90% of loan-to-cost or up to 70% of "after repair value" (ARV) (LTC)
Only non-owner-inhabited properties are permitted.
Properties that must be one to four units (no apartment buildings).
As each loan involves an investment in a specific piece of real estate, the property itself serves as security for the loan. The loan you invest in will typically be the property's senior lien. P2P loans, which are primarily unsecured personal loans, do not offer this advantage.
When you register with Groundfloor, you can look through the investments available: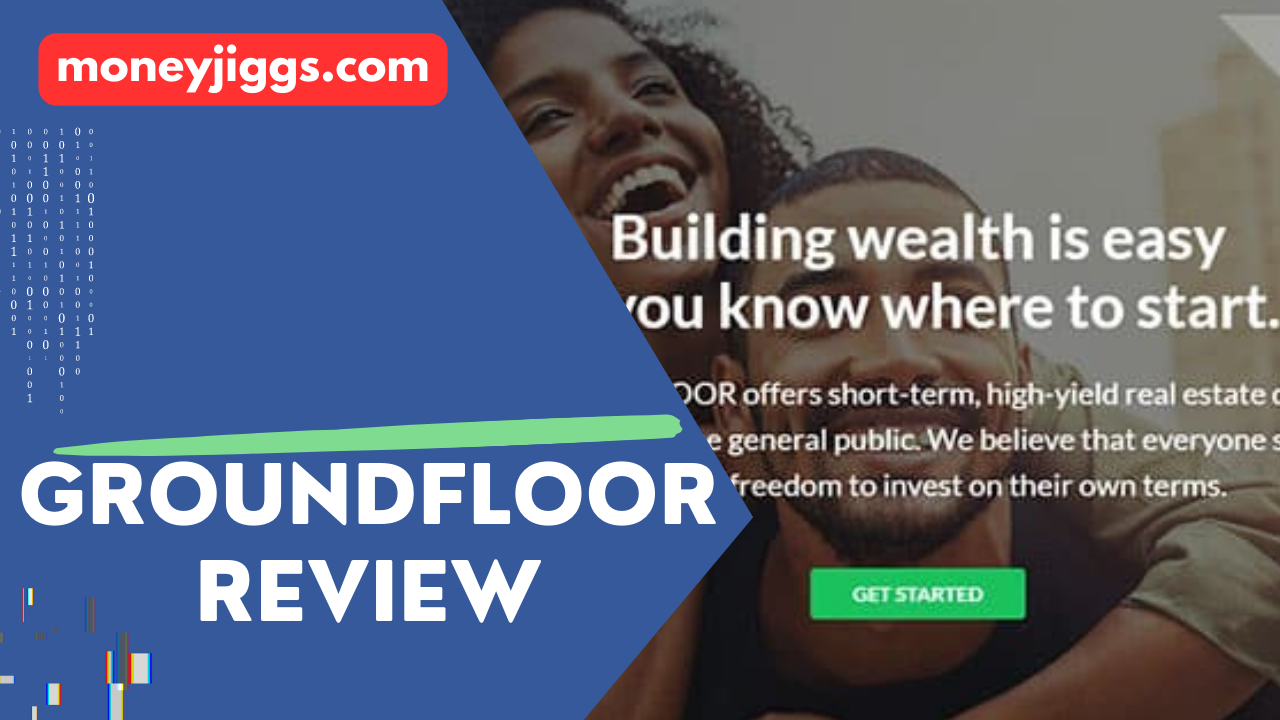 The screenshot above shows that each investment opportunity contains the loan's interest rate as well as its specific risk rating.
"LROs".  also known as limited recourse obligations, are investments in loans. Each LRO, which is a portion of a loan, is available for purchase for a minimum of $10. Your real estate loan portfolio can be diversified by spreading a $500 investment across up to 50 distinct properties. The only restriction is that there might never be more than 10–20 loans accessible at once.
All loans on Groundfloor are put through a rigorous vetting procedure, much like on other real estate crowdfunding platforms. Only 5% of loan applications submitted are authorized for investments after pre-qualification and project due diligence investigations.
After signing up, you can explore the various loans and view the detail pages, which provide all of the loan's information. You can see the estimated structural after-repair values, the project's overall expenses, borrower information, and more.
When Groundfloor performs its due diligence, you can be sure that the loan has been examined thoroughly by the time it is offered on the platform. Even so, it's crucial to evaluate the loans independently and decide whether you believe the risk is worthwhile. How much of a stake does the borrower have? What is the loan to value following renovation? Has the borrower already taken out loans from Groundfloor and paid them back?
A loan issued on the website will be taken down if it is not fully funded within 45 days. Then, you will receive a return for whatever money you contributed to the loan.
You may follow your investments' development on the Groundfloor investor site, also known as the Smart Platform, and even get real-time updates on the refurbishment process.
When the real estate entrepreneur repays the loan, you receive both the return of your investment's principal and cumulative profits.
Demands for Groundfloor Investors
Both accredited and non-accredited investors are welcome at Groundfloor.
Although many real estate crowdfunding platforms do demand accredited investors, this represents yet another divergence from the norm.
Investing Automatically
Recently, Groundfloor unveiled a brand-new feature that will make investing with Groundfloor much simpler. It goes by the name "Automatic Investing."
This is how it goes. If you have automatic investing set up in your account settings, you'll have first dibs on new loans when they're initially placed into the Groundfloor marketplace. Groundfloor auto-investments (AI) will enable investors to diversify their holdings and make investments before loans sell out.
You simply select the amount you wish to invest in each loan of each distinct grade on the auto-investing configuration screen. When a loan goes live, Groundfloor auto-investments will automatically buy investments in any loans that are already available on the platform, as long as they fall under the criteria you've established, but in which you don't already have a position.
As a result, if you instruct it to invest a maximum of $10 in Grade A loans, it will search for any newly released Grade A loans in which you haven't already invested and will do so.
The finest results from auto investing come from regular auto funds transfers being activated in your account. You run the danger of running out of money and missing out on investments if you don't have that setup.
Because you won't have to bother about visiting the platform and manually investing, the auto-investing tool is a fantastic new addition to the platform. As soon as new loans become available, you can start investing after setting it up.
Advantages And Characteristics Of The Ground Floor
Little upfront costs. LROs can be obtained for as little as $10.
Fees. Investors do not pay any costs for using the Groundfloor platform or for making investments in LROs.
Accounts are offered. Investment accounts that are subject to taxes, along with regular, rollover, Roth, SEP, and SIMPLE IRAs, as well as solo 401(k) accounts.
Availability. accessible to investors from all 50 states (since January 2018).
distributions of dividends. No dividend payments are made. Each loan is repaid in full, including interest and invested principal. In contrast to the majority of real estate crowdfunding platforms, Groundfloor does not offer monthly payouts.
insufficient liquidity Despite the short-term nature of loan investments, you must hold onto your investment until the loan is repaid. If you want to take an early exit from an investment, there is no liquidity available.
customer support is Accessible Monday through Friday, 9:00 am to 5:00 pm Eastern Time, by phone or email.
platform protection Groundfloor encrypts all data using an AES 256-bit symmetric key for security.
How to Register for Groundfloor
You must be at least 18 years old and provide the standard information requested by any investing platform in order to invest with Groundfloor (name, address, email address, phone number, Social Security number and any documentation required to prove your identity).
The next step is to browse the platform to find the ventures you want to fund.
To start buying LROs after you've opened your Groundfloor account, you must first set up a financing account. The financing account is a service provided by Wells Fargo Bank and does not pay interest. The FDIC insures the account for up to $250,000 in depositor protection. You can electronically transfer money from your linked bank account to the funding account. The invested monies in your funding account can also be withdrawn, but only to the connected bank account.
Refer a Friend and Get $10 Bonuses
The referral scheme at Groundfloor is yet another appealing feature. Once you've joined up, you can invite your friends and family to join you if you like the service.
You'll each receive a $10 bonus when the person you referred deposits money into their account.
The number of bonuses you may get from most referral programmes is restricted, but this one is good because there is "no limit to the amount you can earn." After they sign up using your referral link, just share it with others, and you'll be good to go.
Groundfloor Advantages and Cons
Pros:
The average annual return on investments is 10%.
The typical loan period is only six to twelve months.
A $10 minimum investment is required.
Investors are not charged any fees.
It's not necessary for you to be an accredited investor.
The underlying real estate serves as a guarantee for investments.
Cons:
No liquidity means you must hold onto your investment until it generates a profit.
If you want more liquidity, download their brand-new Stairs app.
There are no recurring monthly income payments; instead, all funds are disbursed upon full debt repayment.
You'll be making investing decisions based on your own research; Groundfloor does not offer investment advice.
There is a chance that you could lose some of the capital you invested.
Should You Make a Groundfloor Investment?
Groundfloor is the next best thing if you've been bitten by the real estate flipping bug but don't want to deal with all the prices, difficulties, and regulations that are involved. You can become engaged in project flipping purely as a lender, make a solid return on your investment, and do it with little risk and money.
Groundfloor gives you the opportunity to diversify your investment portfolio by including real estate in addition to generating significant returns on your investment. It can be particularly significant as a long-term investing strategy and as a way to diversify away from a portfolio of only paper assets. With just a small amount of money, you can diversify across a variety of loans, further lowering your investment risk.
Even when other financial assets aren't doing well, investing in real estate, especially in short-term endeavors like flipping, can help you generate large profits.
Also, read
How To Get Free Stock: Top 15 Companies That Will Award You Free Shares