TradeStation may be the most capable investing platform out there. It does contain a ton of high-tech investment tools that can assist even the most seasoned investor to step up their game.
The platform provides subscription-based paid services that are especially useful to highly active traders. If the venue has a drawback, inactive traders are probably not the ideal fit.
TradeStation Overview
TradeStation was founded in 1982 under Omega Research, Inc., and the TradeStation brand was introduced in 1991. TradeStation started as a trading software provider, but in 1999 it changed into an online brokerage trading platform. Shortly after, direct access stocks brokerage firm OnlineTrading.com was purchased by TradeStation. From there, the company launched several innovations, such as the 2004 integration of self-clearing for stock trades for active traders and direct access options execution.
Following then, the business grew and became well-known in the financial press for its ingenuity and efficiency. Additionally, it expanded swiftly in global marketplaces.
Today, Monex Group, Inc., one of Japan's most prominent online financial services providers, owns a 100% stake in TradeStation.  Therefore, Monex group Inc. wholly owned TradeStation.
The following things happened just in 2016 to further demonstrate how the company continues to receive positive press from the financial media:
Readers of Technical Analysis of Stocks & Commodities gave it the highest rating in the "Best for Frequent Traders" category.
They named it the "Best Trading System – Stocks" and "Best Trading System – Futures."
Stockbrokers.com ranked it as having the "Best Platform Technology" and "Best in Class in Mobile Trading."
It is ranked #1 for equity trading tools and among the "Top Five" online brokers by Investor's Business Daily.
The business is well known for its award-winning trading software, customer service, online education, trading community, quick market data, and execution technology.
A Review of The TradeStation Platforms
The Platform from TradeStation offers the strength, quickness, and adaptability that serious traders need to improve their investing results. TradeStation provides various tools and capabilities, some of which come with a monthly subscription cost.
Platforms in TradeStation
Let's look more closely at each of the key Tradestation platforms that are available:
Desktop TradeStation
It is TradeStation's primary equities trading platform. It solely supports Windows operating systems and comes with seven essential functions. As follows:
Trades can be monitored in real-time using up to 180 indications on the RadarScreen, which supports up to 1000 symbols.
The TradeStation order entry and tracking system is called Matrix. This system is precise and built for fast trading with single-click or drag-and-drop entries and exits.
Traders can create their own unique indicators and trading methods using EasyLanguage, a programming language.
Back-testing: With this function, you can compare your trading plans to historical data spanning decades of data.
You may rapidly determine the break-even threshold and expiration dates with OpenStation Pro. Chain techniques and possibilities are simple to visualize.
Desktop PC: To add additional charts, strategies, and indicators, desktop PC users can directly download and install the TradeStation apps from the App Store.
Hot Lists: With 100 lists that display symbols that surpass the 52-week high, this tool enables you to react to unexpected behavior.
Searching for Trading Opportunities: It employs several tools. One is the RadarScreen, which offers configurable market tracking, scanning, and advanced pattern recognition capabilities (paid subscription; see costs and waiver conditions below). The user may view what is influencing the market in real-time thanks to it.
You can respond to unexpected behavior with Hot Lists: You can choose from more than 100 high-level hot lists of unusual market changes to see which stocks, funds, and options are changing, allowing you to determine today's biggest winners and losers by looking at which ones are moving.
You can scan the whole market for equities and exchange-traded funds (ETFs) in a matter of seconds with the Scanner tool. It extends beyond a few pre-programmed scans. Utilizing hundreds of fundamental fields, information about options, and built-in technical analysis indicators, it offers both fundamental and technical analysis. It can also be configured with specific scanning criteria.
You can look for fresh trading possibilities for options using the OptionStation Search feature. You can choose a pre-built strategy from the tools library of frequently used pre-built options strategies, and it ranks positions using a variety of factors.
Investigate the markets: You can use utterly configurable charting, backtesting, and analytical tools for stocks, options, futures, and forex. Options trading is quick and straightforward with the OptionStation Pro (subscription service; costs below). It offers improved options search with spread-specific options chain views, dynamic options price, Greek computations, and results ranked by spread characteristics.
Portfolio Master, You can incorporate fundamental analysis into your portfolio strategies thanks to this tool. With the approach that most nearly mimics the actual performance that could be attained if the portfolio were traded in real-time, it offers accurate portfolio analysis. Additionally, it provides restrictions that apply to the entire portfolio, enabling you to control exposure, safeguard gains, and reduce your portfolio's downside risk. (This service requires a paid subscription; see below for costs and exclusions.)
TradeStation Web
If you have internet connectivity, you can utilize this central TradeStation platform, which incorporates Matrix, on any Mac or Windows computer.
Please be aware that this is a condensed version of the platform with some capability restrictions. For instance, adding apps to the TradeStation Web platform would not be possible.
Mobile TradeStation
For Android and iOS mobile devices, TradeStation has created apps with features like Matrix and Hot Lists.
Futures Plus
TradeStation does not impose platform fees for this futures trading platform, offering free market data.
TSCrypto (TradeStation Crypto)
By accessing cross-market liquidity for five widely traded coins, including Bitcoin (BTC), Litecoin (LTC), Ethereum (ETH), Bitcoin Cash (BCH), and Dollar Coin, the TSCrypto platform simplifies order routing (USDC).
Crypto TradeStation
TradeStation only provides a small number of well-known cryptocurrencies, which becomes apparent compared to the more prominent cryptocurrency brokers and exchanges. The coins, as mentioned earlier, are present, and as of the time of writing, no additional coins are anticipated.
It's crucial to realize that TSCrypto functions more like a brokerage than an exchange. The bitcoin market's inconsistent, fragmented, and unpredictable nature can shock investors who anticipate uniform market pricing.
To address these issues, TradeStation gathers liquidity from various sources, such as market makers, exchanges, OTC desks, and electronic liquidity pools. The best bid and ask prices are provided to you when you trade on TSCrypto by the provider that gives them.
Experienced traders may find a variety of handy analytics features on the TSCrypto interface to be helpful. However, because of the richness of the data, there might be better choices for beginners. Experienced traders will value the ability to view the open orders and the bid/ask spread for every trading pair in real time.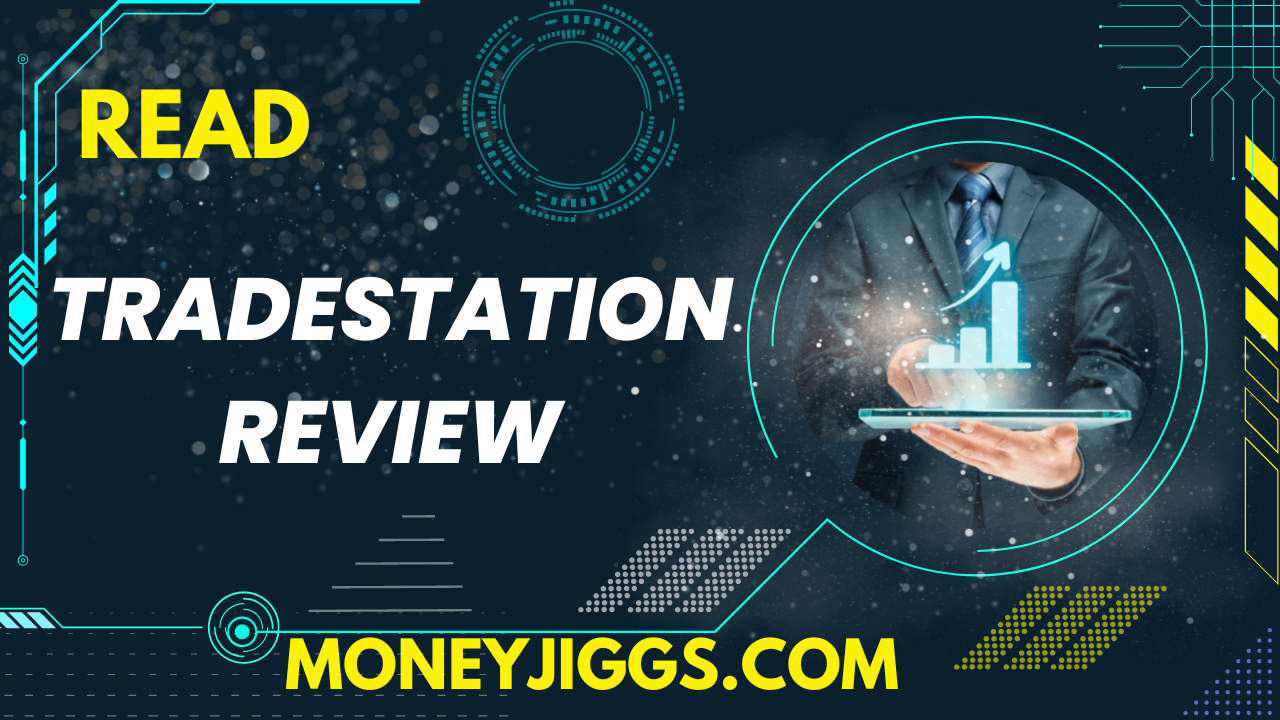 You can execute three different order types on the platform: market, taker limit, and maker limit orders. One-Click Orders, Fast Trade Bar, and more alternatives are available while executing orders. They let you define important information like price, quantity, expiration, time frame, and order type. The tracker shows the value of your native crypto coin assets and the current USD market price.
Profit and loss, previous occurrences, active orders, and sophisticated charting can all be tracked. A comprehensive mobile app from TradeStation lets you trade stocks, options, ETFs, futures, and cryptocurrency.
Tools for Trading TradeStation
The TradeStation Platform is a paid subscription service, but if you satisfy the minimum activity requirements, you can avoid paying the monthly charge (see fees listed below, including the waiver). The Platform offers a staggering array of trading tools, such as:
Simulator For TradeStation
With the help of this tool, you may test risk-free trading simulations and see whether your methods will be successful without having to invest actual money. Before risking your own money, you can test your trade ideas in real-time and gain trading experience.
Matrix
Thanks to this, you can observe and trade the market from a single window. It offers lightning-fast order entry with one-click order input and automatic stop loss and profit target orders. Additionally, you can monitor your profit or loss in real-time.
Trade Charts
With the help of this feature, you may quickly and easily place and modify orders on a charge. You can order both single and many legs with only one mouse click. You may promptly close or reverse a position and view position details. With the click of a button, you may also place frequent orders like hit/take, market, OCO, and trailing stops.
Instant Trade Bar
With the help of this quick order entry tool, you may quickly enter and exit the market with just one click. Additionally, you may track profit and loss and easily cancel any open orders.
Trading in Baskets
With the help of this feature, you may buy or sell several symbols with only one click. A single order can be placed for a full basket of futures or equities. By controlling the percentage of the basket transaction, you can also scale in and out of baskets.
Benefits and Features of TradeStation
TradeStation is a platform with a ton of features and advantages. The majority of them will be on this list, but not all.
Initial Balance/deposit Minimum Criteria
A non-day trading account must have a $5,000 minimum account balance. A pattern day trading account must keep a daily balance of $25,000. Trading is limited to closing transactions only if the account amount is less than $25,000 until the account balance reaches $25,000.
If four-day trades are executed during a five-day trading session within an account, the account is assumed to be a pattern day trading account permanently.
Types of accounts
Opening individual and joint brokerage accounts, standard and Roth IRA accounts, SEP and SIMPLE IRA accounts, custodial accounts, and business accounts for corporations, partnerships, limited liability companies, and sole proprietorships are all possible with TradeStation.
Trading That Moves Quickly
Both individual and institutional clients receive the best performance thanks to the proprietary TradeStation Network. To guarantee you the quickest trading times possible, it combines speed, price improvement per share, and net price improvement per share.
Account Funding
Account funding Your TradeStation accounts allow for the wire transfer, check deposit, and electronic transfer of funds in and out (ACAT).
Checks are subject to a three-day hold for trading purposes and a six-day hold for cash withdrawals and must come from a US bank. Wire transfer deposits are instantly available for trading the next day and withdrawal.
Free electronic transfers from other financial institutions are available; however, broker-to-broker transfers take between 7 and 10 days. Receiving a transfer from a bank, mutual fund company, or transfer agent may take two to four weeks.
Cash, money orders, or checks are drawn on another person are not accepted by TradeStation.
TradeStation University
You can learn how to comprehend and use the TradeStation trading software by watching this 12-step video lesson. It will demonstrate how to utilize features like order input, chart analysis, the RadarScreen function, Option Station Pro, and the web and mobile platforms to their fullest potential. It will take some time to watch the complete tutorial because the videos might go for more than an hour apiece.
Mobile TradeStations
You can download the app for Android, iPhone, or iPad. Thanks to this, you can use all of the tools and services on the TradeStation platform. You can do real-time market analysis, execute trades, and manage orders using a mobile device.
Forum for Trade Station
Users of TradeStation have contributed hundreds of topic postings to this online forum. You can talk to other investors on the Platform and learn from their knowledge and expertise.
Customer Support
Customer support On Monday through Thursday from 7:30 AM to 6:30 PM Eastern time and on Friday from 7:30 AM to 5:00 PM Eastern time, you can call
TraderStation customer care toll-free. Both the phone numbers for futures trading and forex trading are open 24 hours a day, seven days a week.
Asset Defence
SIPC, which will guarantee assets and cash up to $500,000 per depositor, including $250,000 in cash, is responsible for protecting your account. Additionally, Lloyds of London offers protection, insuring each account for up to $24.5 million, including up to $900,000 in cash.
TradeStation Account Protection
TradeStation uses account safety Modern 128-bit data encryption (TLS/SSL) on their secure websites and applications. In addition, they employ sophisticated hardware and software firewalls to stop unauthorized users from accessing the Platform and your data.
Review of TradeStation fees for trading options
Because TradeStation offers so many options and extra upgrades, pricing and fees are more complex than they are for other trading systems. These resemble the following:
TS Select
Futures Trade Costs: $0 commission + $1.50 per contract, per side
Stock/ETF Trade Costs: $0 commission (up to 10,000 shares)
Option Trade Costs: $0 commission + $0.60 per contract
Desktop Trading: Free
Web Trading:  Free
Mobile Trading; Free
TS Go
Futures Trade Costs: $0 commission + $0.85 per contract, per side
Option Trade Costs: $0 commission + $0.50 per contract
Stock/ETF Trade Costs: $0 commission (up to 10,000 shares)
Desktop Trading: $10 per trade
Web Trading:  Free
Mobile Trading; Free
Access charges per month
In addition to the fees for the real-time exchanges you have subscribed to, TradeStation charges $99.95 a month as a minimum deposit fee. Both futures and equity accounts are subject to this cost.
The charge is waived if you meet the minimum trading volume requirements for the previous month. You must have one of the following to be eligible for a waiver of the minimum activity fee:
10 round-turn futures contracts, 50 options contracts, 5,000 shares traded, or a balance of $100,000 in your account.
ETFs and Stocks
You can trade for a flat fee of $4.99 per trade or $0.01 per share ($0.006 per share after the first 500 shares per trade). They now compete directly with Ally Invest and have a price advantage over the $6.95 TD Ameritrade charges. Transactions requiring broker assistance cost $50 per trade.
Mutual Funds
A commission fee of $14.95 is charged for each trade.
Options
For options, TradeStation offers two commission structures. The first is priced at $1.00 per contract with a ticket fee, a market or a limit of at least one agreement.
A tiered pricing structure for alternatives is the second choice, and it looks like this:
1 to 9 trades each month, each costing $9.99 plus $0.70 for each contract
10 to 29 trades each month, each costing $7.99 plus $0.50 for each contract
30 to 99 trades each month, for $6.99 per plus $0.40 for each contract
100 to 199 deals each month for $5.99 per trade plus $0.30 per contract
200 or more transactions per month at $4.99 per transaction plus $0.20 per contract
The cost to execute or assign options is $14.95. A $1.20 per contract exercise or assignment expiration cost is charged in addition to applicable regulatory and exchange fees. There is an extra charge of $0.35 per contract for index options. Orders using direct routing are subject to an extra $0.50 per contract cost. Reducing or cancelling a purchase is free.
This costs more than you would receive from a more automated brokerage service like Betterment, but it is comparable to other brokerage accounts.
Interest Rates on Margin
The margin interest rates on TradeStation are calculated on a sliding scale, with lower rates for more significant account balances. On balances of at least $10 million, the range is as low as 6.25%. If the account balance is less than $25,000, the rate is 8.50%.
Futures
Unbundled futures operate according to the following tier system:
Less than or equal to 300 monthly contracts are charged $1.20 per side for every arrangement.
Between 301 and 1,000 monthly contracts are charged $1.00 per side per contract.
1,000 to 10,000 contracts per month, at $0.65 for each side.
10,000–20,000 contracts every month, at $0.45 for each side, per contract
20,000+ contracts per month, $0.25 per side per contract
There may be overnight, regulatory, and exchange fees.
For contracts for futures options and futures contracts on the Futures+ Platform, the cost is $1.20 per side. Stock exchange, regulatory, and overnight costs may once more be charged.
The futures pricing section lists additional futures fees.
Software Subscription
Certain software subscriptions include monthly costs, including:
TradeStation Platform costs $249.95 for non-pros and $299.95 for professionals every month.
RadarScreen, monthly $59.95 (waived if you meet the minimum activity fee waiver listed above)
Portfolio Maestro's monthly cost is $59.95 (waived if you meet the minimum activity fee waiver listed above)
OptionStation, the monthly cost of $59.95
Miscellaneous TradeStation Fees
You may also encounter the following fees throughout your investment activities:
Statements and confirmations on paper, $1 each
Transfer and shipping physical certificates cost, $1,000 plus a nightly cost.
Delivering wires, $25 in stocks and $35 international
for a transfer to a foreign account, $150
IRA annual account charge, $35
IRA termination cost, $50
liquidation fee for margin, $50
liquidation fee for options  $50
Why Is TradeStation Different?
Four distinctive TradeStation features should be taken into account. As follows:
1. Innovation
To enhance its services, TradeStation is constantly extending the platform features available. There is always work on developing new apps and improving old ones. If they don't now have what you want, there's a strong possibility they will come shortly.
2. Low Trading Fees
The numbers presented before the show that TradeStation has reasonable trading fees. Options are $1.50 per contract, and futures have 0% commission. For more significant volume traders, the $0.60 per contract and 0% commission fees for ETFs are a need.
3. RadarScreen
The user may find investment opportunities easily using this real-time searching and tracking tool. Modifying RadarScreen to monitor and chart potential investments and recent market trends is possible. Knowing RadarScreen's potential will give you a considerable edge over the competition.
4. Hot Lists
This function, integrated within the TradeStation platform, enables you to watch for any strange behavior and respond fast. More than 100 current Hot Lists are available at any given time, allowing you to view symbols that might surpass the 52-week high.
User Experience with TradeStation
Users of TradeStation have the option of trading from any of their connected devices. The mobile app for TradeStation 10 Desktop is highly functional on Android and iOS devices, making it the premier web-based platform. Real-time data, charts, and news are available on all platforms, and traders may tailor their experience by adding their best technical indicators to their watchlists. With the ability to set profit targets, stop-loss levels, and conditional orders, trading orders can be executed in various ways.
Although TradeStation has a sophisticated appearance, the software is relatively user-friendly. Using only the necessary tools, you can quickly switch between trading and research modes. Customizing your trading experience with shortcut keys and preset trade settings is simple.
TradeStation is no different from any other platform in that it has a specific vocabulary. The company's trading tools are apps that work with various platforms. Here you may quickly access over a dozen programs, such as Hot List, RadarScreen, Time&Sales, Trade Manager, OptionStation, Chart Analysis, and more, with just a click. Hundreds of available third-party tools may be added to your Trading platform through the TradingApp Store. Depending on the tool, you may be required to pay a one-time or recurring subscription price.
Using the TradeStation platform, you can link many windows according to a defined interval or symbol. When you select a symbol on the RadarScreen, the associated Matrix and Chart Analysis windows will refresh automatically. You'll get more done in less time with the help of this function, which streamlines research and order entry.
All TradeStation platforms provide constant access to live market data. Orders can be placed, canceled, or altered anytime using the intuitive keyboard shortcuts or directly from the interactive chart. With a single click, one can use the Matrix to keep tabs on the market and execute transactions at any price (including limit orders). Customers of TradeStation have dubbed the Matrix the "Swiss Army Knife of trading tools" due to its ability to house multiple trading functions in a single, highly configurable interface.
Pros and Disadvantages of TradeStation
There are many benefits to TradeStation, but there are also some drawbacks.
Pros
TradeStation offers competitive prices on futures, cryptocurrency, options, and futures options, along with commission-free stock and ETF trades. Typically, the account minimum for TS Go accounts is $0, whereas it is $2,000 for TS Select accounts.
The trading platform features one-click and drag-and-drop trading interfaces. The user interfaces are straightforward. Matrix, Fast Trade, Chart Trading, Trade Bar, and Keyboard Trading are a few of them. You can set conditional orders, profit targets, and trailing stops on every platform.
Fast order execution, technical analysis, trade automation, and dependability are all features of this professional-level platform. The stability is remarkable during peak trading hours, and the uptime is a market leader at 99.999%. Advanced order routing, speed and execution reviews, and price enhancement deliver high-quality trades.
Cons
The most significant bone of complaint for some irate users is the likelihood of a lengthy hold period when contacting TradeStation tech support. When you have an urgent issue during business hours, wasting time might be very upsetting.
The TradeStation platform is comprehensive and well-featured but has a steep learning curve. It will take some time to become proficient in using the incredible features and apps to their fullest extent.
The TS Go plan's desktop platform trading surcharges are imposed at $10 more per stock and option trade and $1.40 more for each contact for transactions in futures.
TradeStation caveats
There is only one drawback to the fantastic Platform that TradeStation provides.
Fees for inactive traders are hefty. It can be expensive to use the Platform if you are an active trader because a large portion of the Platform's costs depends on the volume of transactions. You can invest in Top 15 Free Stock Companies: Get Free Shares in 2023
FAQ about TradeStation Platform
Is TradeStation Effective for You?
For really busy traders, TradeStation may be the ideal investment platform. It offers every instrument possible that will enable you to enhance the success of your investments. It can be intimidating due to the sheer number of features, tools, and services. However, you only need to use the ones you need. Additionally, if you are a frequent trader, TradeStation may be a more affordable platform than other brokers with lower flat trading fees.
How much does TradeStation cost per month?
Traders can subscribe to use TradeStation features even if they are not brokerage clients: Professional traders pay $199 each month, compared to non-professional traders' $99 fee.
Can TradeStation be trusted?
FINRA regulates US stockbroker TradeStation. TradeStation's web and mobile trading interfaces are well-designed and user-friendly. TradeStation's research and teaching resources and minimal trading fees impressed us.
Which is better TD Ameritrade or TradeStation?
After three months of testing the 17 best online brokers, TD Ameritrade (97.39%) is better than TradeStation (78.24%).
What is the minimum deposit for TradeStation?
Investors who want to utilise TradeStation's web-based and mobile trading interfaces can open a brokerage account with no required initial deposit. A minimum of $2,000 is needed from clients who want access to TradeStation's renowned desktop trading platform.
Any Amount. TS SELECT: Our simplified zero commissions pricing for stocks, options and futures refers to our TS SELECT plan. This pricing is only available to U.S. residents.
Both have equities, exchange-traded funds (ETFs), options, and cryptocurrency trading available. TradeStation, on the other hand, does not provide an option to
invest in fractional shares
, although Robinhood does.
TradeStation also allows you to collect income on your holdings and trade or withdraw your assets at any moment without penalty. The broker offers its own cryptocurrency trading interface, which includes one-click order entry, charting, pricing from several marketplaces, and other features.
However, thinkorswim may be the most considerate option. It provides simulated trading (paper trading) to assist novices in adjusting. Moreover, while it does not offer as many investing alternatives as TradeStation, it does offer foreign exchange, whilst the other does not.
Our experts ranked NinjaTrader's trading platform as slightly superior to TradeStation's trading platform. NinjaTrader clients have access to fewer markets and products, while TradeStation delivers slightly inferior research and education.
TradingView is not affiliated with, associated with, an agent, representative, delegate, associated person, or introducing broker for TradeStation Crypto, Inc., TradeStation Securities, Inc., or any of their affiliates. Nor is TradingView a partner of TradeStation Crypto, Inc., nor is it an associated person with TradeStation Securities, Inc.